FreshMist Official Reseller Opportunities
FreshMist was formed in early 2012 with the goal to provide customers with the finest electronic cigarette products from around the globe. From humble beginnings operating from a tiny unit with one employee, to a market leader and innovator employing over 30 professionals and operating out of our UK facilities, where we are in process of installing our own manufacturing plant.
Our expansion into the retail market has been phenomenal supplying a number of independently owned Electronic Cigarette stores around the world, from the UK, France, Germany and Italy. Our product range complements most retail environments as a bolt on, while also being independently successful as a stand-alone online store.
We are now giving budding entrepreneurs the opportunity to join FreshMist and to enjoy impetus of this exciting and recognisable brand.
Why become an FreshMist Official Reseller
We are a reliable supply chain with fast shipping direct from our UK distribution facility based in Bolton, Lancashire.
We have a diverse product range, which include FreshMist exclusive products.
Our own top quality e-liquids manufactured by FreshMist with over 100 flavours.
Brand recognition via a multi-national, market leading company.
Friendly, helpful staff that are only a phone call away.
Point of Sale materials
Product training
Marketing and social media advice
What we ask from you
We don't ask much from our resellers, it is your business after all and expect you to keep high standards in everything you do, however below are a few of the requirements we have.
Stores must be presented in a professional manner.
The official FreshMist reseller logo must be used on any of our products and must be clearly identifiable.
Display stands are to be kept neat, tidy and presentable.
Staff to have a full working knowledge of the product and how to troubleshoot any issues.
Official resellers can only retail FreshMist products, unless operating a dual store selling non-related products.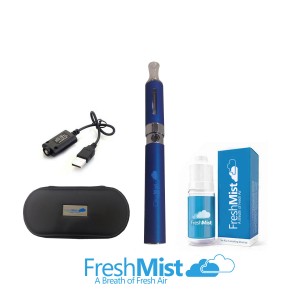 We offer a variety of options which will be tailored made to suit your own individual requirements, consisting of the following:
Promotional stands in shopping centres
Retail outlets (with optional full turnkey opportunities)
All venues fully located by us in busy locations in your chosen area (Subject to   availability).
Fully warranted products
Promotional material as required (Posters, banners, table top POS, outdoor signage etc.)
Initial stock included
Full training and on-going support
Option of lead generated opportunities
Various Upsells available after probationary period
How much will it cost:
That depends on the package you choose and how quickly you would like to be making the below figures.
A typical basic reseller package cost anything from £3500 – £50,000+ dependent on your requirements (The below figures were calculated on a typical £4,000 investment)
Please note that initial stock will be included in the above pricing on a pro-rata basis
How much can I make?
This really is dependent on the location of your store and how many products you choose to stock. Below is a rough guide as to what an average store generates in its first 3 months of trading.
Month 1: £5890
Month 2: £10589
Month 3: £15985
These figures can and will keep rising, however it's all dependent on how much work you put in to secure business and keep them coming back.
A shining example of our highest grossing Reseller generates figures in excess of £2.250…A day! – That's £67,500 a month!
You think this sounds great? So what's the next step?
So, how do you start your exciting new venture?
It's extremely easy to get the ball rolling with us simply express your interest by the following:
Find out more about becoming a FRESHMIST RESELLER by submitting the form below, and one of our reseller managers will contact you shortly there after
Contact Fresh Mist for RESELLER Opportunity
Head Office and Reseller Contact Centre:
Fresh Mist UK Ltd Unit 6/7, 232 Waterloo Street, Bolton United Kingdom BL18HU
Telephone: 01204 288 030
Email: orders@freshmistuk.co.uk
Apply today, we look forward to working with you.