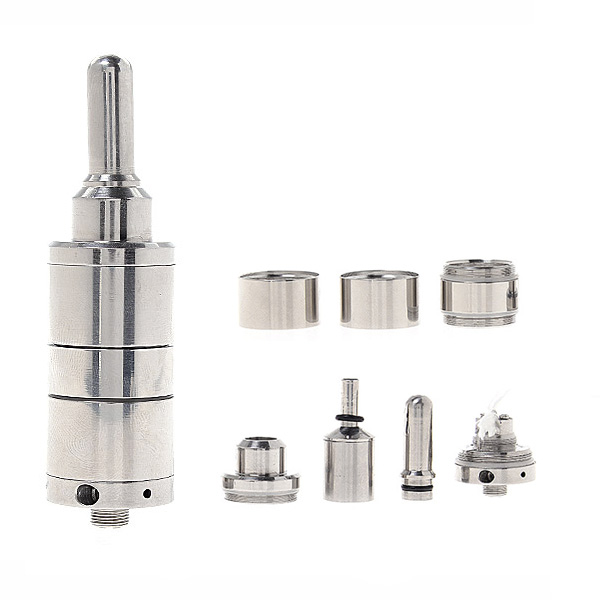 The KayFun 3.1 rebuildable atomizer is by far one of the best rebuildable tanks on the market.
The KayFun itself comes in a well presented box with a number of different accessories which include a mini screwdriver, some replacement O rings and a clear tank if you want to see how much e-liquid you have left in your tank.
What we have noticed more than anything about this product is the superior build quality and ease of use. If you are new to using a rebuildable tank this would be our first choice.
When building the tank itself you will find that placing a coil over the two positioning screws is a fairly simple task. We have found that by building a coil itself on a 2mm drill piece will give the best performance on the tank with between 6-7 wraps of Kanthal.
We have personally noticed that the Kayfun delivers an amazing amount of vape and more importantly really intensifies the flavour of your e-liquid. It's also worth lowering the nicotine level you are used to vaping, due to the KayFun enhancing the nicotine from the vape.
As mentioned above, if you're looking at purchasing a rebuildable tank, this would really be our first choice.
Pro's: Excellent build quality, superior vapour and flavour production
Con's: There could be better instructions, but there are plenty of videos on YouTube for tips and advice.