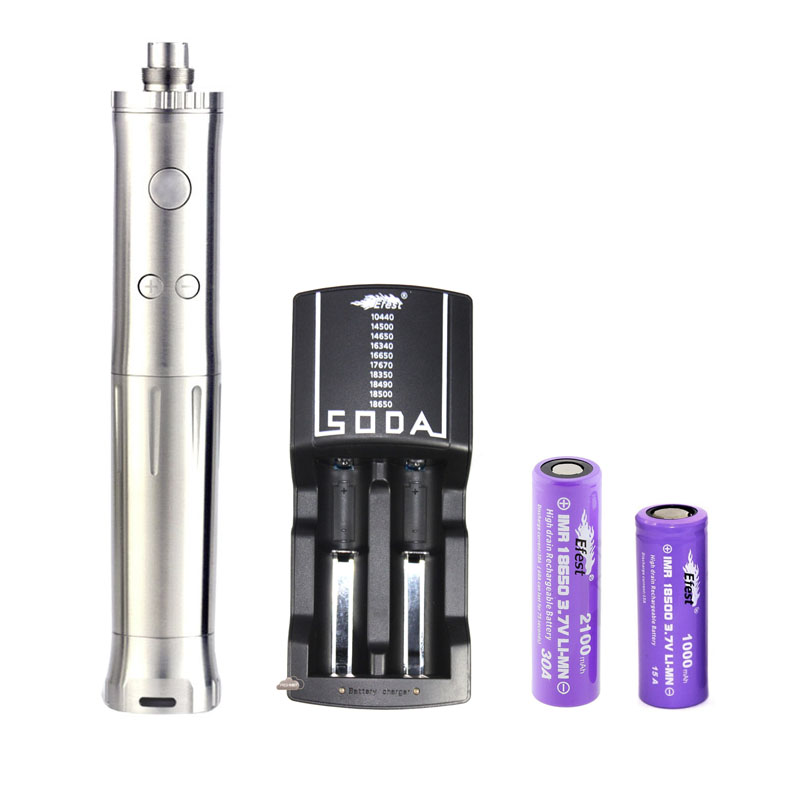 If you were thinking about upgrading your MOD lately and were confused about what product you should invest into then, your dilemma might get solved today. There is literally a flood of clearomizer and vaporizers in the e-cigs market today but there are just a handful of products that manage to grab your attention and Innokin itaste SVD 2.0 combo kit is definitely one of them. This product is the latest addition to the kitty of amazing clearomizer and itaste kits launched by Innokin and Evolv and is advertised as the next generation MOD loaded with advanced features, unbeatable power and unmatchable durability.
If you thought that your routine MOD had the best features and flexibility with regards to power and voltage, you definitely need to think again because the Innokin SVD 2.0 combo starter kit is launched with an aim to redefine the already established standards in the MOD starter kit industry lately. The Itaste SVD 2.0 kit contains just everything to ensure you an outstanding vaping experience and has upgraded features as compared to the previous SVD model that had made several waves in the vaping market already. There are in fact a number of cool features in this newly launched powerful product that makes it a next-generation ultra-intelligent vaping device.
To begin with, the SVD 2.0 comes in a sleek body that is quite attractive and looks great in one's hands. The size of this SVD has been appropriately designed as it easily fits into the palms of the hand without giving an alien feeling. This product from Innokin comes with 2 control buttons and an LCD display located at the side which definitely makes it a smart and extremely user friendly device. The SVD 2.0 is equipped with a DNA microchip and has a variable voltage MOD feature and both these features give a perfect chance to the user of this product to play with the voltage and power of the device.
Key features
New Stepdown technolog

The Innokin Itaste 2.0 combo kit is loaded with the latest Stepdown technology which gives you the option to experience the blissful low wattage vaping sessions. With the help of this advanced and path-breaking technology, you can take the power of your clearomizer to as low as 5 watts.

Travel friendly

When you possess an SVD 2.0 combo kit, you'd never miss your vaping while travelling from one place to another because this combo kit comes with a number of features that make this device travel-friendly. SVD 2.0 comes with a travel case, power level checker, charger ego threaded top caps and batteries that make it possible for you to take this device wherever you feel like.

Limited period warranty

The SVD 2.0 combo kit comes with a 30 day limited period warranty which means you can always go for a quick replacement of your device in case you aren't satisfied with the product which is a wonderful feature as well.
If you are looking for a smart, powerful and extremely user friendly clearomizer combo-kit then your search surely ends on Innokin itaste SVD 2.0 combo kit which is available at the most pocket friendly price at http://www.freshmist.co.uk