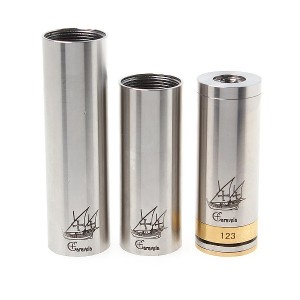 After being the biggest alternative to smoking over the past few years, vaping is now moving into a newer, better phase. When our customers come to Fresh Mist as a regular, experienced vaper, we will now advise that you begin to make your vaping more personal. Although starter kits and ready built e-cigarettes are great for newcomers to the phenomenon, we know that when you have been vaping for many months or even years, it's time for an upgrade. It's time for mechanical e-cig mods.
Not only does the design of your e-cigarette have to be tailored to you, it is also important, that when you smoke your e-cigarette, the strength and duration of your vaping can be completely your choice.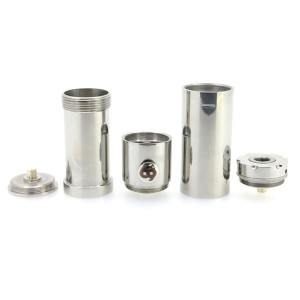 Fresh Mist's Mechanical Mods
Unlike traditional and starter e-cigarettes, or personal vaporisers, mechanical mods allow the user to have much more control. Within a traditional e-cigarettes, there is a chip, which controls the heat and prevents short circuiting. This can cause accidents to happen.
However, if you are an experienced vaper of e-cigarettes, you may want more control of the device you are using. Although, it may take much more thought, if you have been vaping for a while, mechanical mods should come easier to you. What's more, they look fantastic!
Advantages of Mechanical E-cig Mods
However the biggest advantage of mechanical e-cig mods is due to its lack if certain hard-wiring. As the traditional e-cigarette is all wired together, it makes it more vulnerable to breaking, however in mechanical mods, the power is straight from the battery, meaning that there is a constant stream of power.
Why not have a look at Fresh Mists mechanical mods today. Start moving into the future of vaping, control your own vaping experience.