Fruity E-Liquid Flavours
There are many e-liquid flavours available, but our British made fruity e-liquid flavours by far the best around. We have created and formulated a range if e-liquid flavours which most closely clone those flavours they are designed to resemble. Whether you want a citrusy flavour, banana or apple, we have the perfect liquid in stock for your perfect vaping experience.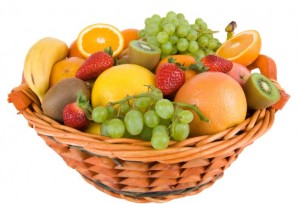 Moving on from a tobacco flavour to a fruity flavour can sometimes be the decider between smoking and quitting, as when you move on from a tobacco based flavour you are moving even further away from smoking cigarettes. What's more the taste is fantastic and will leave you with a fruity taste in your mouth for ages.
Give Up Smoking Today
If you have been thinking about giving up smoking, why not take the leap today? We have e-liquid ranging in strengths, from 0mg to 18mg, so even though you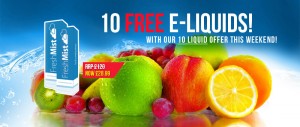 might still be getting the same hit of a cigarette, the taste is fresher and tastier. What's more, if you already vape with fruity e-liquid flavours, why not move on to our brand new e-liquid formulas? Our e-liquid flavours are all designed in line with current health laws.
Giving up smoking today will obviously improve your health, but it will also improve your finances. Our new e-liquid flavours are not only created in Britain, but you can buy bundles of them here online or in store for low prices. We want every single customer that comes to Freshmist to quit smoking to get the help and encouragement that they deserve, and selling our e-liquid flavours at such a low price, how can you resist?
Vaping Fruity
Why not move on to fruity e-liquid flavours today? We have many different flavours in stock, so why don't you have a look at our e-liquid flavours page now. You could be up and vaping in no time.
You can always call us or visit our store as well or reach us on Facebook.