Buy E-Liquid Wholesale
If you have been vaping for a while, you'll know that buying e-cig liquid singularly can end up costing a fortune. However, here at Freshmist, we now offer e-liquid wholesale! Buying your e-cig liquid in bulk can save you time; what's more, you can buy your e-liquid at the wholesalers price, a significant reduction from the prices of normal retailers.
If you know which e-cig liquid you smoke, you can buy massive amounts at low, low prices. Vaping with Freshmist is simple, as having huge quantities of e-liquid wholesale to hand, at home, is even simpler than popping to the shop for some cigarettes!

Low Prices For E-cig Liquid
We sell e-liquid wholesale, as we know that the low prices will keep customers coming back. What's more, with Freshmist you can guarantee quality e-cig liquid as we develop and formulate all of our liquids here in the UK. Unlike our competitors in the market, who will buy e-liquid wholesale suppliers from the far east, we want to make sure that every single customers know exactly what they are vaping.
Why not have a look at our website, as the range of e-cig liquid flavours we have is extensive. Whether you're giving up smoking and vape with tobacco flavours, or you prefer something a little bit sweeter, whatever flavour we have got it at vape liquid wholesale uk price.
A Range of Flavours
The price you pay to vape significantly reduces your smoking bills each week anyway, so why not reduce them furt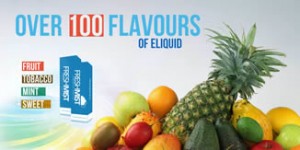 her, and buy e-liquid wholesale from Freshmist. Available in a range of flavours, and suitable for any e-cigarette, why not give us a call or order the product online.
We have strict health and quality control in place, ensuring we provide an A grade product and at a low price. Buy e-liquid wholesale and get vaping.