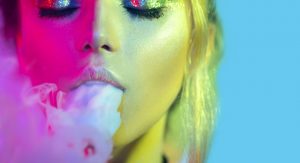 Can Vaping Really Help You to Quit Smoking? Here's the Latest Information Plus Important Tips
The debate as to whether vaping can help people stop smoking is a heated one, but judging by the number of people who have swapped traditional cigarettes for e cigarettes, there appears to be some truth to the statement.
Whilst UK legislation prohibits the marketing of e cigarettes as a cessation aid, there is plenty of positive evidence in support of vaping as an alternative to tobacco.
Using e cigarettes as a tool to stop smoking is something that many have tried, but studies have now proven that using quality vaping products has an impact on smokers efforts to quit, and that vaping can make the difference between stubbing out for the last time, and keeping on puffing.
Studies Highlight Success
There have been plenty of studies by those who are against vaping, attempting to highlight the supposedly negative effects, but these fall somewhat short when compared to studies by experts in their field.
The National Institute of Health, which has conducted several studies into the health and safety side of vaping has said that its research has proven that cessation rates have been consistently high in those who have switched from smoking to vaping, and that a more than 40% success rate has been observed. The NIH acknowledged that its study also proved that the success rate is significantly better in those who switched from cigarettes to vaping, than in those who tried alternatives, such as nicotine gum or patches. The study also showed that even the smokers who failed to quit completely, reduced their tobacco use by 25% and replaced smoking with vaping to this extent.
It is also interesting to note that the NIH's study acknowledges the positive benefits that vaping has to offer, and the effect that it has had on public health in general. Countries in which vaping has become popular have registered lower numbers of tobacco smokers, and the scales seem to be dipping in vaping's favour.
Another report compiled by the Royal College of Physicians has also highlighted the impact of vaping and the way it's helping to curb smoking. This report actively encouraged smokers to switch to vaping for their health and said that doing so would protect their lungs and reduce the harm caused by tobacco products. The report affirmed the fact that vaping helped in the cessation of smoking and that it was 95% safer than tobacco cigarettes, with the positive effects far quashing the negatives.
How Does Vaping Help Smokers Quit?
Now that we have hard proof that vaping can help smokers quit, and that studies have proven this to be the case, we can take a look at how e cigarettes help smokers quit their much reviled habit.
Replacing Nicotine with… Nicotine
Vaping also uses nicotine, so smokers who are making the swap won't go through the awful withdrawal process. There are also several different strengths of e liquid available on the market, so smokers can opt for one that closely matches their current intake. Many vapers start off with the highest level of nicotine, and reduce it as they go, as they find that it is only part of the overall experience. It's the nicotine that smokers crave, and not the tar and other chemicals in tobacco. There are even tobacco flavoured e liquids, making the change is a lot easier when you are still enjoying the same sensations although some experts suggest that switching to a non-tobacco flavour may work better for some smokers.
Maintaining the Habit
Smoking is a habit, and vaping can easily become one too. Many smokers say that part of what keeps them smoking is the hand to mouth action, and when you start vaping you won't lose this. Often, smokers find that their cigarettes are a distraction or a way to relax, and the action of vaping is exactly the same, only this time, it is far more socially acceptable, smells better and doesn't come with a multitude of chemicals!
Indulging the Senses
Many smokers say that they actually don't like the taste of cigarettes, but can't quit. E cigarettes offer a tastier alternative, as there are so many different flavours of e liquid available. This makes vaping more appealing to smokers and is something that not only entices them in the first place, but keeps them vaping, rather than going back to cigarettes. With a huge range of taste sensations on offer, there is very little reason to go back to a tobacco cigarette that leaves your mouth tasting like an ashtray.
Top Tips for Smokers Making the Move
For anyone looking to stub out their cigarettes and embrace the healthier, taster, cleaner world of vaping, these tips will come in handy:
Start With The Stronger Nicotine Levels
Even if you didn't smoke filterlesss cigarettes or preferred a lighter brand, opting for a higher level of nicotine is often a good starting point. This way, you get the same sensation as smoking, and over time, you can reduce the level rather than increasing it. If you start at the higher level you'll soon find that you want to reduce it. Some trial and error is needed here, depending on your current tobacco habit.
Buy a Quality Product
You may be tempted to start with a disposable e cigarette or a very cheap one, just to try it out, but then you won't be giving vaping a fair chance. Rather, invest in a decent e cigarette and e liquid so that you get to enjoy the full experience.
Be Prepared for Something Different
Remember that vaping is not smoking, it's better! But it can take some time for you to get used to this, and it may take some adjustment. Achieving the perfect throat hit also takes practice, and you should not give up if at first you find that you cough a bit, or struggle to inhale or exhale. No one can start cloud chasing overnight, and just like when you started smoking tobacco cigarettes, you need to get used to the feeling.
Don't Rush It
The most crucial piece of advice we can offer anyone who is using vaping to quit smoking is to not rush the process. Take it slowly, get a feel for vaping, and have a cigarette in between if you so desire. In time, you'll find that you enjoy vaping more and that you are smoking less. Don't listen to other people who may be negative about your new hobby, and do what works for you, your way and in your own time.
Once you have quit smoking completely, the benefits will become obvious almost straight away, and in a few years you'll have forgotten what it was like to reach for a box of cigarettes, have a smokers cough or get out of breath on the stairs, and you will feel all the better (and richer!) for it.
Bio:
After being an avid smoker for 12 years, I discovered vaping and it changed my life. In the last 2 years I've swapped cigarettes for vaping and the change in my life and lifestyle has been enormous. I'm passionate about promoting vaping as I believe it is something that all cigarette smokers can benefit from, and that it really can alter the course of your life and remove the social stigma that cigarettes have garnered, for good reason.
If you are looking to stop smoking, and move to a healthier alternative, then please take a look at the Beginners Guide To Vaping and if you are ready to get started with your first e-cigarette then take a look at the starter kits we have.