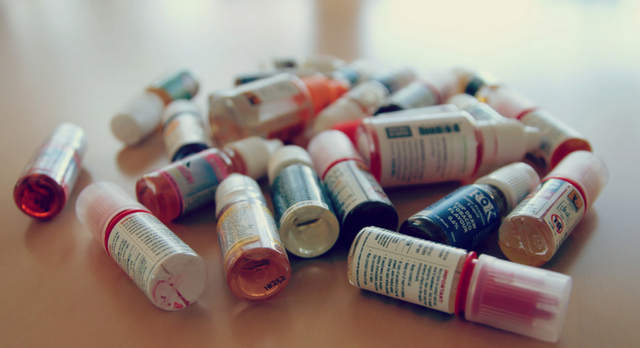 If you plan to start vaping, you may feel a little overwhelmed by the vast selection of different e-liquids on offer. Vaping is a whole new world and in order to really enjoy the experience, you'll need to become well versed in what the different types of liquids are, how strong they are and what they are made of
Of course, when it comes down to it, the best e-liquid starter kits for beginners are quite a personal choice; what one new vaper may love, another may loathe. Taste, strength and viscosity all come into play when vaping, and everyone has their own favourite in each category. Fortunately, there is an abundance of e-liquids on the market that cater to every preference, and when starting out you just need to know what each has to offer.
Some people start vaping to quit smoking, while others start for the delicious taste sensations and to learn how to blow epic vapour clouds or rings. Regardless as to why you are taking up vaping, these are the things you need to know when deciding what e-liquid will suit you best.
What are e-liquids made of?
E-liquids are made of nicotine (in some but not all cases), Vegetable Glycerin (VG), Propylene Glycol (PG) and assorted flavourings. Some e-liquids are nicotine free, while others have as much as 20mg of nicotine. PG vape is generally the more common option, as the VG creates a thicker, denser vapour that is better suited to more powerful e-cigarettes or mods. PG and VG are generally used as the bases for e-liquids and some PG vape does not contain any VG, and vice versa. For those that enjoy cloud chasing or blowing massive clouds, a liquid high in VG is the right choice, but this type of vaping takes a bit of practice and it may be some time before you are confident enough to creat crowd-stopping clouds.
Bottles of e-liquid are usually available in 10ml, but there are also 5ml bottles that are perfect for beginners.
Understanding Nicotine Content
If you want to enjoy vaping but don't want to inhale any nicotine, there are e-liquids that are nicotine free. However, for many, it's the buzz of the nicotine that makes them all the more appealing, especially as they don't contain all the harsh chemicals that cigarettes do. Many smokers who switch to vaping will start out with a higher nicotine content e-liquid and reduce the strength as time goes by. High strength of e-liquids contain between 12-20mg of nicotine, while the lower strengths have between 3 and 12mg. If you are not used to the higher strength, you may feel quite dizzy and lightheaded after vaping, and it may cause you to feel nauseous too. Generally, beginners should start with a lower nicotine mg and if they find that this doesn't provide the desired hit, they can always increase it.
Trial and Error
When you start vaping, you may find that many brands promote what they think is the right e-liquid for beginners, and that you are swayed in this direction. However, if you find you don't like the taste of the liquid, you shouldn't be disillusioned. Everyone has different taste buds and what works for some, doesn't work for others. The best way to decide what you like best is to try a few different flavours that are far apart on the taste spectrum. Opt for a classic cigarette taste, a menthol taste, a fruity, sweet variant and a bitter option. You may take a while before you hit on the flavour that you love, but it is important to change it up every now and again to avoid flavour saturation.
If you have friends who vape, see if you can try other people's flavours too. Some people also enjoy matching their flavour to the time of day, so may start with a fresh mint and move to a rich cognac or liqueur flavour at night. The trick here is to not overfill your tank, and to ensure that you don't run dry too!
Taste Sensations
When choosing an e-liquid, you should also remember that each has its own sensation too. For example, menthol may make your tongue tingle, while the sweeter liquids like those flavoured with toffee, chocolate or fruit may be quite intense and are better suited to those with a sweet tooth. Some smokers who are switching to e cigarettes may enjoy starting off with the more traditional tobacco flavour as they find the transition far easier although views vary on this. The taste sensation is also affected by the level of PG or VG in the liquid, and this can mean a thinner or thicker vape cloud.
Making Your Own E-Liquid
If you are feeling adventurous, you can always check out a beginner's guide to making e liquid, and see if you want to try your hand at creating your own juice. For some, this is far more appealing as they get to see what goes into it, and can create the exact taste they desire. For others, it may be easier to start off buying e-liquids in store. However, most stores won't offer refunds on open bottles, so if you buy a bottle you don't like, you cannot return it.
A make your own e liquid beginner's guide will tell you how much of each ingredient you need and will tell you how to mix a small or larger batch. This gives you the freedom to experiment a little, but when it comes to adding the nicotine, you need to be very careful. Too much nicotine can make you ill and a beginner's guide to making e liquid should be very clear as to what strength you should use. A rule of thumb is that you should start with less rather than more, and work up from there. Making your own e-liquid can be entertaining and even those who have just started vaping can enjoy this activity and learn as they go along.
Know your e-cigarette
Interestingly, e-liquid is not a one size fits all option, and beginners will need to know a little about their e-cigarette before they buy their first juice. There is a difference between classic and sub-ohm e-liquids and the most prominent is the differing PG/VG ratio. Classic e-liquids are specifically designed for vape pends and standard e-cigarettes, while sub-ohm liquids are specially designed and formulated for sub-ohm mods and devices. Most beginners start off with a traditional e-cigarette or vape pen, but there is nothing stopping you starting on a sub-ohm device too. The best e-liquid for beginners must be suited to the device too, not just to the vaper!
Classic e–liquids are thinner than those made for sub-ohm devices. This is because the device's portholes are far smaller. If you use the wrong liquid, you may start getting dry hits as the liquid cannot pull through the holes. This can be really quite unpleasant. The liquids designed for sub-ohm devices have a very high VG and are much thicker. These work perfectly in sub ohm devices which are more powerful and have wider holes that allow for the liquid to draw through. Using the wrong liquid in these devices can lead to flooding, so it is imperative you know all about your device before you fill it with the wrong e-liquid. Draining it out is annoying, wasteful, and it can get messy too.
Tips for Beginners
There are several things you can do to ensure that you enjoy the best possible vaping experience right from the start. These are just a few tips to help you on your way.
For starters, always shake your e-liquid before you fill up your tank. This ensures that the flavour is evenly distributed and that the taste experience is the very best it can be. If you don't shake the liquid you may find that the taste is compromised, or that it seems watered down.
Secondly, always store your e-liquid in the shade. It's not packed full of preservatives and it can deteriorate in quality if it is heated in direct sunlight. Leaving it in your car is always a bad idea; it's advisable to keep it somewhere cool.
Lastly, and possibly most importantly, always keep your e-cigarette as clean as possible. This means cleaning it on a regular basis inside and out and ensuring that none of the parts have become clogged. If you don't do this, your e-liquid won't taste great and as a beginner, you may find that you are not getting the most out of your vaping.
It's also a great idea to clean your vape when changing liquids so that you don't mix flavours, with the residue of one flavour left behind compromising the new flavour. Many vapers have more than one device or a spare atomiser / tank combination to allow for e-liquid switches.
Finally, do remember that nicotine is noxious and that e-liquid must be stored safely away from the reach of children.