WIN 2 x 100ml Mr. Holmes E-Liquid (RRP £70.00)
Founded by Mr Holmes himself, these e-liquids are the best of the best. With over 5 years of working in the e-liquid industry the mission was to craft the most unique, tested, highest quality e-liquids the vaping industry has ever seen.
Each flavour can bring an exciting experience to every vaper. Literally months of development has gone into the Mr. Holmes E-liquids ensuring that they are mixed to perfection to offer the best vaping experience possible. Sourcing specialist flavours from across the globe, Mr Holmes is confident that there is no other e-liquid that will match these exciting flavours.
Are you ready to tantalise your taste buds?
We will choose 1 lucky winner on Friday 21st April.
Simply enter our competition, for a chance to win this great prize.
Prize valued at £70.00!!!!
Good luck to all entrants!
How To Enter The Fresh Mist Competition:
To enter our competition, all you need to do is:
Guess how many Easter eggs are in the basket
Fill out your name and email address in the short form below!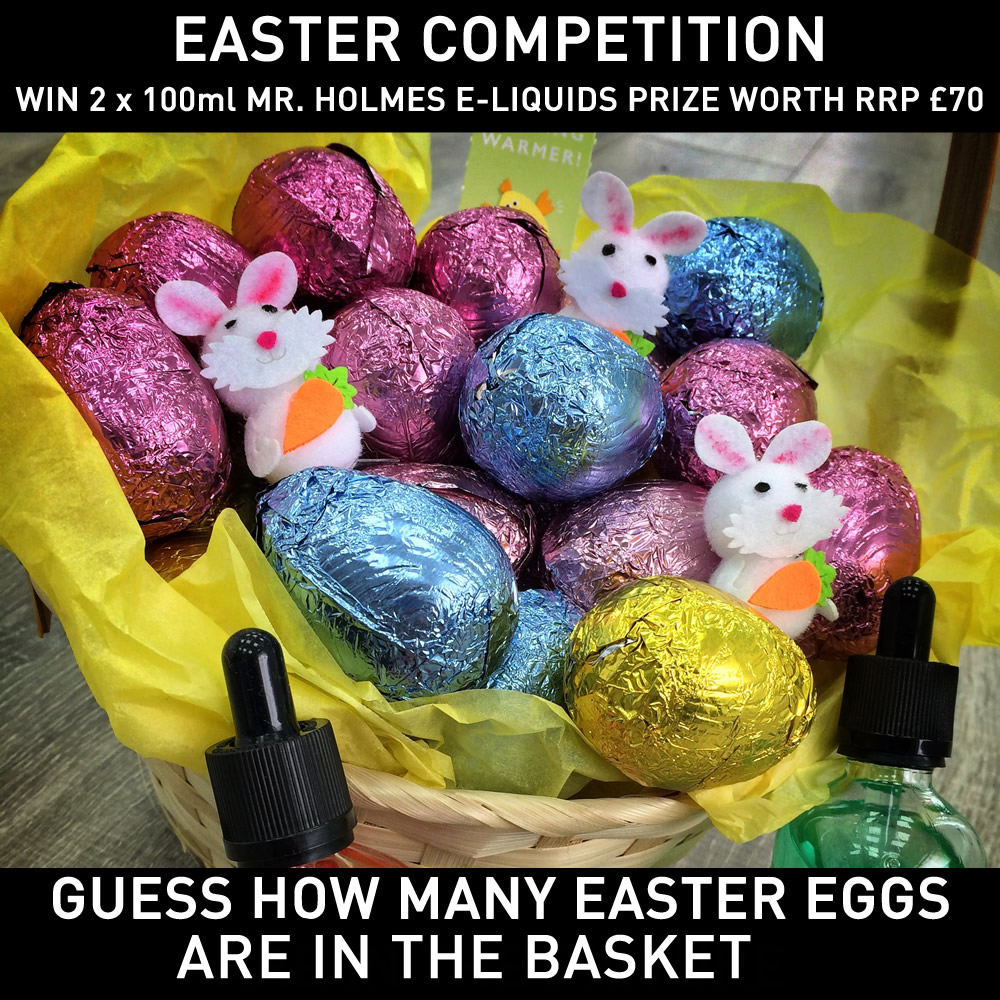 Previous Winners:
Mr.Holmes 100ml Competition
Paul Cairns
Mr.Holmes Competition
Mitchell McGuire
Eleaf Istick 200W Box Mod Winner
Lee Ritson
Simply Vapour Competition
Mike Peacock Smith
Skull Juice Competition Winner
Annette Oliver
Devils Juice Competition Winner
Eden Dale